Join the club
Special offers and priority booking for members. It doesn't cost a penny. Just let us know your mobile number and we'll send you the occasional text to let you know what's on.
What's On
We're always trying to make it better, so acts are subject to change.
Friday 29 December
Julian Deane
Julian Deane
• "A stream of seriously good gags" - The Guardian
• The Russell Howard Hour (SKY One)
• "Sharp original punchlines" - The Independent
• Never Mind the Buzzcocks (BBC 2) and Mock the Week (BBC 2) writer

Otiz Cannelloni
• "Master of Mirth" Time Out
• "A magical wag" The Guardian
• "Don't we have laws against this sort of thing" South China Morning Post
• O-level woodwork (Grade B)
tbc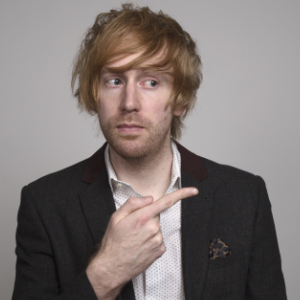 Friday 26 January
tbc
Mark Simmons
tbc
Mark Simmons
• Mock The Week (BBC2)
• Dave's Top 10 Jokes of the Fringe (2017, 2019, 2022)
• 8.1million Likes on TikTok [THIS WILL HAVE GONE UP BY JANUARY]
• Supported Rob Beckett, Rob Brydon and Seann Walsh on tour (not all at the same time)
• "Very funny" Time Out
Ross McGrane
• Host of the Radio Essex Weekend Breakfast Show
• Tour support for Russell Kane and Geoff Norcott
• "Ross lights up the room (like an arsonist with a can of petrol)" Russell Kane
Friday 23 February
Matt Bragg
Paul Tonkinson
Matt Bragg
• Leicester Mercury Comedian of the Year (Runner up / 2020)
• Tour support for Ricky Gervais, Harry Hill, Jason Manford and John Bishop
• "Great stuff. Excellent gags" Harry Hill
• "Thoroughly enjoyable" Reginald D Hunter
Paul Tonkinson
• Double award-winning Time Out Comedian of the Year
• Michael McIntyre's Comedy Roadshow (BBC1)
• Celebrity Come Dine With Me (Channel 4)
• "Brilliant" The Independent
• "Excellent... brilliant" Time Out


Daniel Kielty
• "One of the most natural performers I've seen" Jan Jack, Laughter House Comedy
• Ex boxer, bailiff and... hairdresser!
Friday 26 April
tbc
tbc
Andrew Bird
• The Russell Howard Hour (Sky One)
• 8 out of 10 Cats does Countdown (Writer / Channel 4)
• Arena Tour support for Michael McIntyre
Ben Van der Velde
• "A master of audience interaction" Huffington Post
• "Wonderfully improvised riffs showcasing his impressive spontaneity and sharp tongue." Edinburgh Festivals Magazine
• Warm up man for Deal or No Deal (Channel 4)
Tickets and information
After many years running successful comedy clubs in London, Ant and Ed Dewson have finally started a night in their home town. Expect fantastic live acts from the London circuit and beyond. Plus free chocolate for the front row, and a silly song or two.
A+E Comedy Club happens on the last Friday of every month at Ipswich Sports Club, Henley Road IP1 4NJ. It's 5 minutes drive from the town centre, and there's plenty of free parking on site.
With years of experience as promoters and performers, Ant and Ed have shared the stage with a host of famous faces including Michael McIntyre, Jimmy Carr, Frank Skinner, Harry Hill, Noel Fielding, Russell Brand… and many many more.